The Idea
Just like the cool guys in there space ships, I was fascinated by the idea of a centralised info board in our home, to show personal info for your day or actual states of our smart home.
Then I stumpled about the Magic Mirror project from Michael Teeuw and was convinced. Without a doubt a Magic Mirror was needed in our home.
I started to figure out what was needed: an observation mirror, a thin monitor, a Raspberry Pi, some casing and lots of spare time.
The Concept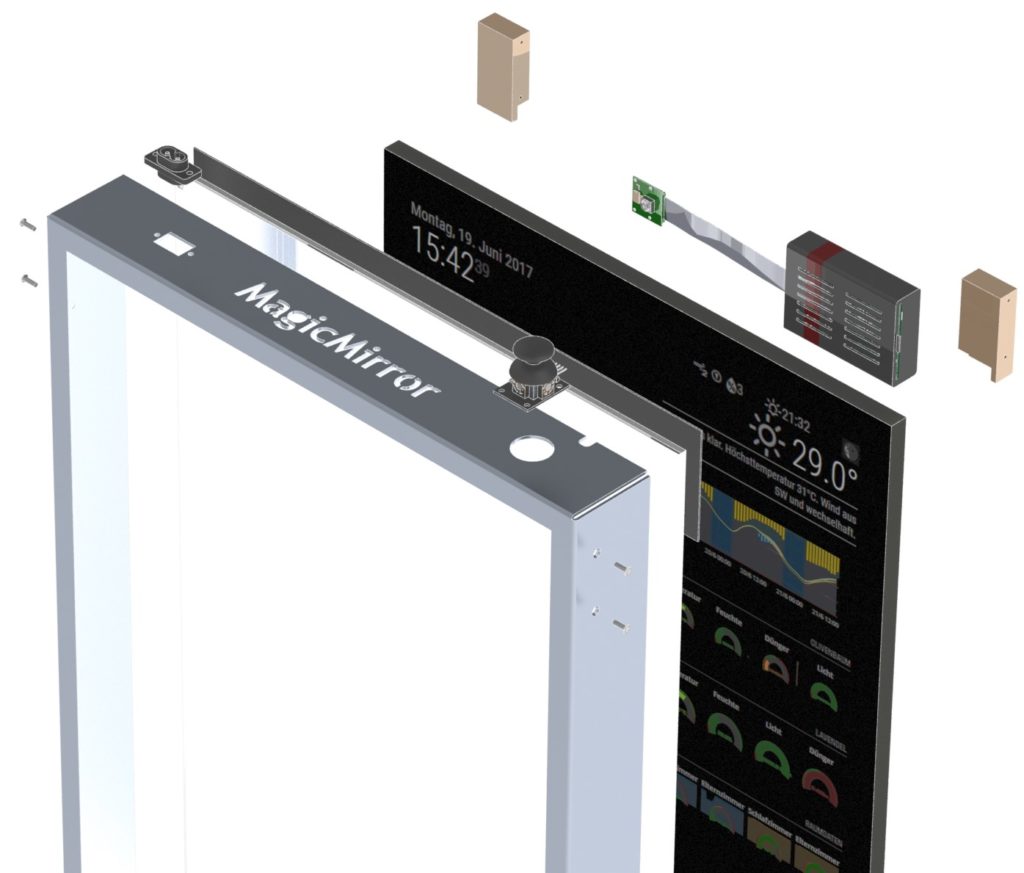 There was already a big mirror in our hallway. The measurements by 41 cm x 103 cm seemed to by reasonable for a full body check before leaving the house.
The thickness of the whole mirror is caused by the monitor, the glass and the frame. To keep it as thin as possible at decided to try a metal frame which would hold the inner parts.
Monitors at a display size by 27″ have a height from 41 cm and a width from 55 cm. Rotated by 90 degrees this would fit, but would not cover to whole space behind the mirror. But hey, left spaces could be used for other tools like speakers or a camera above and beneath the monitor.